Keeping Fit After 55 | Best Exercises for Seniors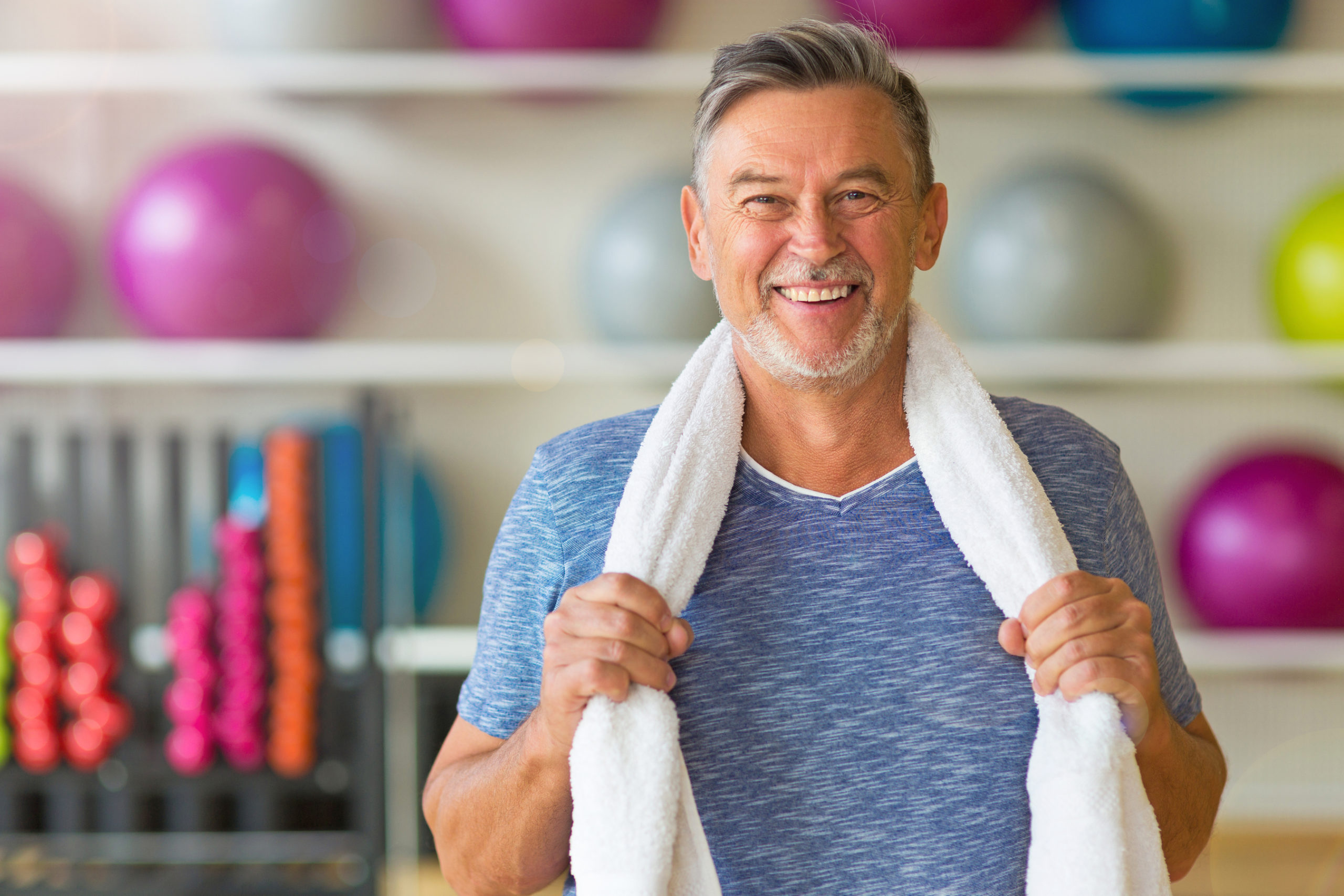 Need help finding the best exercises for seniors? Or maybe you're moving into a 55 Plus community and can't wait to take advantage of all the incredible amenities that have been so carefully planned with a carefree, active adult lifestyle in mind. Maybe you're wondering if you'll actually make use of that state-of-the-art fitness center and Pilates studio they've built.
Well if you're on the same page as other like-minded people age 55 and better, you're probably at a point in your life where you're ready to redirect the focus on feeling and looking better, healthier. If you are, that's great! And if it's been awhile since you've stepped on a treadmill, done any strength-training, or explored one of many Yoga poses (Downward Dog, anyone?), then you might want to follow some of these tips to ease back into it:
Be Realistic
If you haven't been to an exercise class in 10 years, you may want to position yourself in the back row and move at your own pace. Don't sign up for a marathon quite yet. The more realistic you are, the more likely you'll feel encouraged as you master small steps and work your way up.
Make Yourself Accountable
Take a class, meet a buddy (maybe one of your awesome new neighbors?) at the gym, tell your family you're making a change. If you keep it to yourself, it's easier to let yourself off the hook.
Stay In Balance
As we age, we often struggle with balance issues, which can cause us to fall or fear a tumble. Practicing balance exercises every day can help. Many Active Adult Communities have Yoga and Pilates Studios and offer classes so you can feel confident on your feet.
Take Care Of Yourself
Make sure you're eating right and getting lots of rest. Both will help you feel better physically and emotionally.
Build Stamina
Take advantage of the walking and biking trails in your community and start taking daily strolls with your spouse, partner, neighbor, or even your four-legged friend. This will not only help you get in some fresh air, but it will build your endurance and make you feel energized.
Find Some Like-Minded Neighbors
It's much easier to get out and exercise if you're doing it with a friend. It provides accountability (see No. 2) and it will definitely get you focused on setting goals and achieving them together!
Remember to enjoy what you're doing and have fun! You've waited a long time to live a carefree lifestyle with amazing amenities right outside your door. Are you ready to live in the ultimate maintenance-free, luxury active adult community on Long Island? Come see us at The Vistas of Port Jefferson… where we give you the Lifestyle You Deserve.
LEARN MORE ABOUT THE BEST EXERCISES FOR SENIORS AT THE VISTAS OF PORT JEFFERSON
For more information or to schedule your personal tour of our beautifully furnished models and clubhouse, call  631.881.4202 or email us at info@vistaspj.com