Five Reasons to Consider 55 Plus Active Adult Communities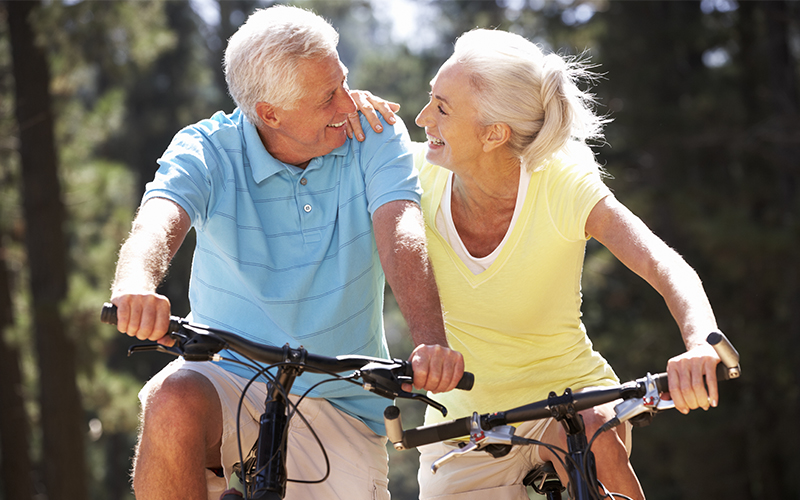 There are at least a dozen reasons why living in Active Adult Communities is growing more and more attractive to those 55 and over. With spring just around the corner, you'll be fertilizing the lawn, planting flowers, opening up the pool, turning on the sprinklers, getting out/unwrapping all the lawn and deck furniture… you know, the usual things you've done every single summer for decades, most likely. But what if you didn't have to do all that? What if it was all done for you? Yes – I'm talking about a completely carefree, maintenance-free lifestyle catered to active adults. There are many Active Adult Communities that are popping up – right here on Long Island.
If you fall into that category, you likely can relate to one of these scenarios: You and your spouse are "Empty-Nesters" and your children have moved away to start their own families; you live on your own after a separation or becoming widowed; you're still actively working, but would love to have more time for rest and relaxation and just enjoy life a bit more.
If you've never considered the advantages of moving to an Active Adult 55+ community, perhaps it's time. I'm not talking about a retirement home or even an assisted-living facility… I'm talking about a truly maintenance-free lifestyle that allows you to do more living, and less worrying.
Here are some clear advantages to moving to an Active Adult Community:
Active Living
Whether you enjoy swimming, tennis, Yoga, or a good gym workout, most 55+ Active Adult communities offer fantastic amenities such as a fully-equipped gym, Yoga/Pilates studio, Cardio classes, a sauna and/or hot tub, and even outdoor activities such as a walking/biking trail. You can enjoy these features at your own pace, without having to stress over having to drive to a gym, taking a class with fifty other people, or feeling like the new kid on the block.
Maintenance-Free Lifestyle
Most people associate "maintenance-free" with having someone else maintain the lawn and shovel your walkway in a snowstorm. But in many communities, "maintenance-free" means so much more. It could mean having an on-site maintenance repairperson on call 24-hours a day. Additionally, it means having your entire neighborhood look clean and pristine at all times. It means not having to set up your yard with lounge chairs and fire pits because likely, your clubhouse already has all that and does it for you. Above all, it means being able to sit back and relax a little, and just enjoy having less to do.
Safety & Security
Let's face it, as we get older, safety and security become paramount. We want to make sure that our homes and neighborhoods are safe to walk at night, and that there are "eyes" everywhere, keeping out any "unexpected visitors". As a result, many Active Adult Communities nowadays have a guard-manned entrance, and for those that do not, there is likely a gated entry, for which a code is needed to gain access. With the ever-evolving technology of today, many communities have even gone so far as to install 24-hour surveillance video cameras throughout their community to give residents an added level of security and peace of mind.
Sense of Community
When moving into an Active Adult Community, you are essentially moving with other like-minded people who might be at a similar point in their lives (children have moved out/away; finding themselves single; needing/wanting to downsize, etc.). As you get to know your new neighbors – spending time at the pool, having a BBQ on the sundeck, enjoying activities at your Clubhouse – you will likely start to form bonds and new comraderies. Studies have shown that feeling a sense of community has a huge influence on a person's overall well-being.
Pet-Friendly
While not all Active Adult Communities are "pet friendly", many of the new ones are. Take The Vistas of Port Jefferson, for example. Not only do they permit you to have your furry friends live with you (at no additional fee); they've even created a lovely on-site dog park where you can give your pooch plenty of outdoor exercise. What a relief to know there are communities that are actually "pet friendly"!
So with all of these benefits, are YOU ready to explore an Active Adult Community lifestyle?
Experience resort-inspired 55+ living at The Vistas of Port Jefferson. Schedule a tour today!